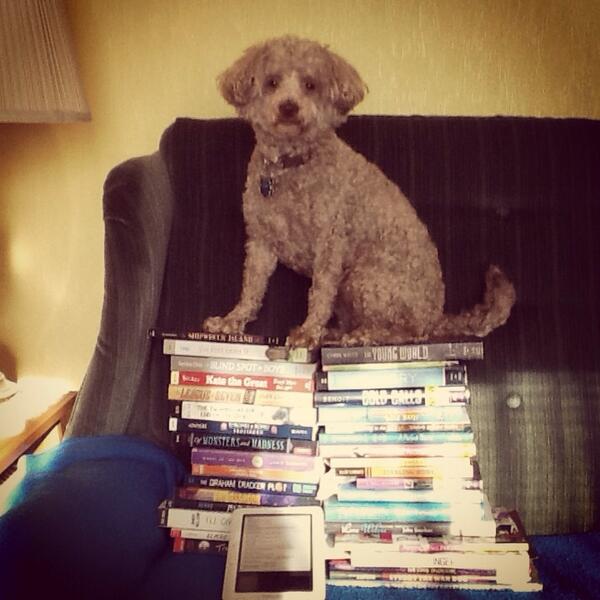 Plan:
Have some things to do this morning, and might not be near computer, so will post
#48HBC Starting Line
even though the reading won't actually begin until noon. This year, I can get the reading done, but the computerized socializing might be more sporadic.
Revelation:
Twitter and Instagram would be so much easier with a smart phone instead of a laptop. Tumblr may be beyond my capabilities. But look! Got my #bookaday Pic Badge, even if I didn't post it quite right!
Confession:
Sylvie got a treat for agreeing to sit on top of my TBR (Hope to make a big dent in that!), and she is, in fact, glued to my side most of the time. (She is even guarding me from the house in last year's photo shoot.)
But the dog at the left
isn't
Sylvie! It's
Library Jim's
dog! How weird is that?
Off to do, you know, real life things, then on to the FUN!