Reading has been stressing me out.
This is not something I've ever experienced, but since March I've felt behind. I review for any number of outlets-- School Library Journal, Young Adult Books Central, this blog, and I cross post at Goodreads. I have advance copies from Baker and Taylor, Netgalley, Edelweiss, and various publishers and publicists. As long as I read five books a day, I'm caught up. When I'm tired and spend my evenings watching Call the Midwife... not so much.
Life has been getting in the way of reading-- you know, all of the spy training, missions, rehab with the new bionic foot. I don't like this. Reading should be something I enjoy, and when I'm tired and worried and on
super secret spy missions that appear to the unobservant eye to consist of me taking my elderly father for colonoscopies and podiatrist appointments, reading becomes WORK.
So, taking a hint from Donalyn Miller's #Bookaday, I'm trying to relax, rejuvenate, and get back my reading mojo. And perhaps moisturize my hands, which take a beating during the school year.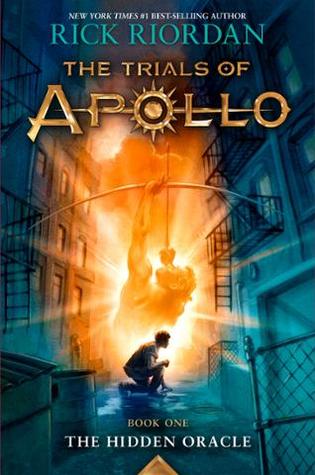 One of the things I try to do in the summer is to read very popular books that have eluded my grasp during the school year. So yesterday, I read The Trials of Apollo.
And I'm not going to review it. You all need to buy it. Enough said.
If I'm tired of reading, I can't get my students excited. If I don't read ALL THE NEW BOOKS, I won't know what to buy for my school library and recommend to students.
So my plan is this: I will read one book a day, review it, and take a deep breath. I'll take the dog for a walk and whip up some soy flour and flax seed meal bread. Hang out some laundry. Organize my cardigans in color order. Then, if I feel like reading another book, I will. If I don't, it's not the end of the world.
How's YOUR reading mojo? What will you do to balance your reading life with your actual life this summer?