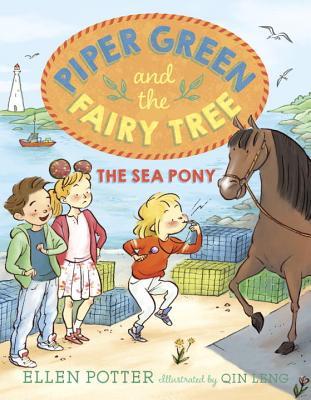 Potter, Ellen. The Sea Pony
August 16th 2016 by Knopf Books for Young Readers
E ARC from Netgalley.com
Piper finds a nautical whistle in her "fairy tree" and it gets her into more trouble than it gets her out of. She almost loses it while out with her father checking lobster traps, and befriends a seal pup (that she calls her "sea pony") briefly. While her father doesn't like the idea of her using his bait to attract a nuisance, he is a little more lenient when her antics help find a skiff that has blown away and was thought lost. Piper is very interested in an actual pony that is delivered to the island, and is happy when it has gone to a friend. There are lots of fun anecdotes delivered in short chapters.
Strengths: Piper is a fairly appealing character, and the "exotic" setting, complete with maps, is quite fun.
Weaknesses: I'd love to see a similar series for older middle grade readers in a similar setting, but with more age appropriate problems. Maybe that's why I am enjoying these early chapter books so much-- both of Piper's parents and both of her siblings are still alive!
What I really think: I would have adored this when I was in first grade, but it is too young for middle school readers.