Look! It's the fancy new 2016 logo and the
2016 Call for Judges!!
Just to make sure you have it, here's the link:
http://www.cybils.com/2016/08/call-for-judges-we-need-you.html
Also start to think about what books you will nominate in the various categories. Those nominations will open in October!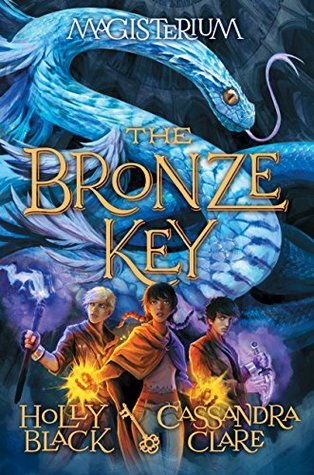 Black, Holly and Clare, Cassandra. The Bronze Key (Magisterium #3)
August 30th 2016 by Scholastic
E ARC from Edelweiss Above the Treeline
Now that Call knows his big, dark secret and things are going okay at the school, he is spending a great summer with Aaron doing normal kid stuff. When there is an awards ceremony for the children right before school starts, his group all goes, and there's a little bit of drama there, with Jasper being a jerk and Call crushing on Celia. However, the biggest drama comes when something tries to kill Call and succeeds in killing another student. Back at the school, Call is still in danger, so Alex, Tamara, et al. try to guard him and also hatch a plan to break into one of the offices and get some answers. Of course, this doesn't go particularly well. One of the big issues facing everyone is that chaos ridden animal are supposed to be rounded up and imprisoned, something which Call thinks is a horrible idea. When the group tries to help a representative from the Order of Disorder hide the animals, tragedy occurs and a couple more secrets are revealed. Don't want to ruin the surprises!
Strengths: This has all of the elements that readers like in Harry Potter, but puts a distinctly different spin on everything. There's a whole different evil force that deals with death, which is kind of brilliant, there are teachers who interact with the students in amusing ways, the magic is all well developed. The idea of the chaos channeling and soul touching is all good. The appearance of a Devoured sister is interesting. I like that four of the five will have metals in the title, and then the last book is The Enemy of Death. Easy to remember which comes in what order. Very nice.
Weaknesses: A lot of key characters die. Not sure if they are going to come back, but this could be disturbing to younger readers. I'm not sure if I would have this in an elementary library. Fifth graders could handle it, but second and third graders would definitely be upset.
What I really think: The lichen and tuber eating has got to go (come on, at least Butterbeer sounds good, even if it is disgustingly sweet!), but other than that, this is a very solid middle grade fantasy series specifically designed for readers who liked Harry Potter.
Brittenham, Skip. Between Worlds
August 30th 2016 by G.P. Putnam's Sons Books for Young
E ARC from Edelweiss Above the Treeline
In the book itself, the story is described by Marshall as "How My Girlfriend and I Found an Ancient Sentient Tree That Teleported Us to Another Dimension to Rescue a Boy Presumed Brain-Dead" (E ARC, page 254.), and indeed, that is what the book is about.
Aaron is the boy who manages to kill his sister by pelting her with snow balls until she runs onto a lake that isn't frozen all the way and drowns despite his best efforts to save her. He goes into the local "Mystery Forest" to try to find the Wishing Tree, and when he does, he wishes that if his sister can't be brought back to life, then he should be sent far away.
Switch to Goth-wannabe Mayberry, who is stuck in the wilds of Minnesota because her mother is studied quaking aspen groves. She's so deliberately weird that people make fun of her, with the exception of Marshall, who has his own problems. The two try to find the Wishing Tree, thinking it would help Mayberry's mother out, and when they find the tree they end up getting sucked into a magical world that's just...weird. Like, acid trip weird. Once they come back, they figure out that Aaron is trapped in the world, and unless they save him (since he's been in a coma for two years), his parents will take him off life support.
I have to admit that this one kept me reading in order to find out what happened to Aaron, but it had a really odd feel to it. There is also an app that goes with it, and I'm not taking the time to investigate, since I hope to get my students AS FAR FROM TECHNOLOGY WHEN READING AS POSSIBLE THIS YEAR. (Yep. All caps. Necessary.)
Here's the Kirkus Review. I'm going to pass.