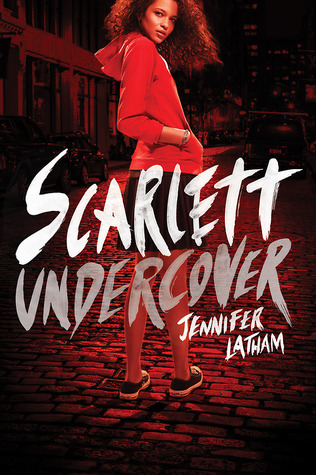 Latham, Jennifer.
Scarlett Undercover.
May 19th 2015 by Little, Brown Books for Young Readers
E ARC from Edelweiss Above the Treeline
Even though I really, really like this book, I have to admit that I dropped the ball with this review. I read it while waiting for my daughter's band concert on a Sunday, had Career Day on Monday, and left for D.C. with our 8th graders on Tuesday. Sitting here a week after I read the book, trying to come up with details... not good. But the book was, and I'll definitely be buying it. I thought it was great that Scarlett lived in a supportive, ethnic community and that her sister channeled her grief at their parents' deaths into her work as a doctor and into her religion, which Scarlett did not embrace as much. The mystery was good (aside from the suspected suicide, which was not the best way to start a plot), and the evil organization manipulating teens is always a big hit.
But as far as details go... I've forgotten, but I wanted to post about this book because I think it is a great choice for older middle grade readers. Make sure you take a look at it!
From Goodreads.com
"Meet Scarlett, a smart, sarcastic fifteen-year-old, ready to take on crime in her hometown. When Scarlett agrees to investigate a local boy's suicide, she figures she's in for an easy case and a quick buck. But it doesn't take long for suicide to start looking a lot like murder. As Scarlett finds herself deep in a world of cults, curses, and the seemingly supernatural, she discovers that her own family secrets may have more to do with the situation than she thinks...and that cracking the case could lead to solving her father's murder."