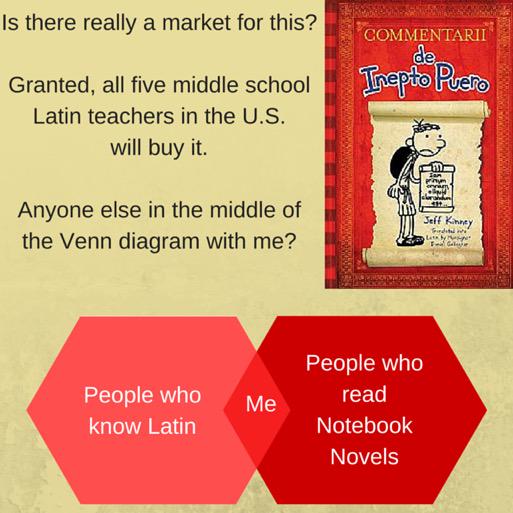 Okay, just saw this over on Netgalley.
I taught Latin for four years. Twenty odd years ago. I might be able to plow my way through this. Have at various points in my life owned
Winnie Ille Pu
,
Quomodo Invidiosulus Nomine Grinchus Christi Natalem Abrogaverit
and
Alicia in Terra Mirabili.
Let's think of this in terms of a Venn Diagram. Is there ANYONE in the middle with me?
And yet, I do kind of want a copy...