The Wollstonecraft Detective Agency is not alone. While I enjoyed Catherine Jinks'
How to Catch a Bogle
, I can't get too many readers to take a chance on a fantasy book with a vaguely Regency/Victorian London (or, as R.J. Anderson points out, Depression era) setting. If this is something that goes over well in your library, hurry over to Edelweiss and check out the following E ARCs. I've read all of these in the last week, and it's starting to feel like The Next Big Thing!
For Sparrow Girl and others: Edelweiss and Netgalley provide E Advance Readers' Copies for bloggers and librarians. You might need to apply, and Edelweiss is more likely to approve librarian requests than blogger ones (which makes no sense to me), but you can certainly see.
http://edelweiss.abovethetreeline.com/
http://netgalley.com
And here are some more, some of which have been out for a while:
Beddor, Frank.
The Looking Glass War
Berry, Julie.
The scandalous sisterhood of Prickwillow Place
Colfer, Eoin.
The Reluctant Assassin.
Haberdasher, Violet.
Knightley Academy.
Lee, Y.S.
The Body in the Tower
MacCollough,
Carolyn. Once a Witch
Priestly, Chris.
The Dead of Winter
Stroud. Jonathan.
The Screaming Staircase
(Can't wait for book 3 of this series!)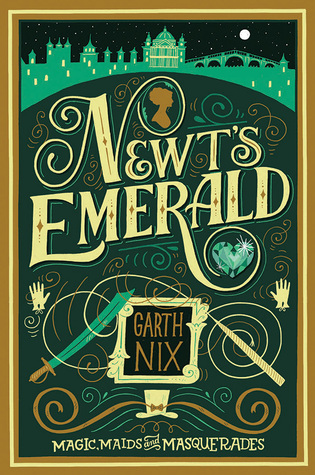 Nix, Garth.
Newt's Emeralds
October 13th 2015 by Katherine Tegen
E ARC from Edelweiss Above the Treeline
Books From the Publisher: "Inspired by the works of Georgette Heyer and Jane Austen, Garth Nix's Newt's Emerald is a Regency romance with a fantasy twist. New York Times bestselling author Gail Carriger calls it "charming; quite, quite charming."
After Lady Truthful's magical Newington Emerald is stolen from her she devises a simple plan: go to London to recover the missing jewel. She quickly learns, however, that a woman cannot wander the city streets alone without damaging her reputation, and she disguises herself as a mustache-wearing man. During Truthful's dangerous journey she discovers a crook, an unsuspecting ally, and an evil sorceress—but will she find the Emerald?"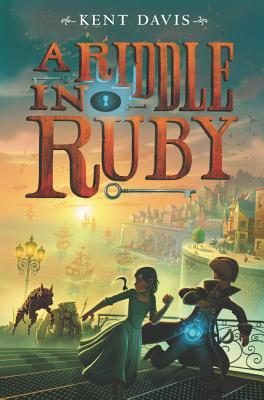 Davis, Kent.
A Riddle in Ruby (Key to the Catalyst #1)
September 22nd 2015 by Greenwillow Books
E ARC from Edelweiss Above the Treeline
From Goodreads.com
"In an era called The Chemystral Age, magically augmented alchemy and chemistry have thrust an alternate version of 18th-century colonial America forward into industrialization. 13-year-old Aruba "Ruby" Teach is a smuggler's daughter and picklock prodigy, and she and her mostly faithful servant, Cram, navigate a world filled with cobalt gearbeasts, alchemical automatons, and devilish secret societies."
Anderson, R.J.
A Pocket Full of Murder (Uncommon Magic #1)
September 8th 2015 by Atheneum Books for Young Readers
E ARC from Edelweiss Above the Treeline
"A determined young girl joins forces with an adventure-loving street boy to solve a magical murder mystery—and save her father's life—in this action-packed novel with classic mystery appeal.
In the spell-powered city of Tarreton, the wealthy have all the magic they desire while the working class can barely afford a simple spell to heat their homes. Twelve-year-old Isaveth is poor, but she's also brave, loyal, and zealous in the pursuit of justice—which is lucky, because her father has just been wrongfully arrested for murder.
Isaveth is determined to prove his innocence. Quiz, the eccentric, eye patch–wearing street boy who befriends her, swears he can't resist a good mystery. Together they set out to solve the magical murder of one of Tarreton's most influential citizens and save Isaveth's beloved Papa from execution. But is Quiz truly helping Isaveth out of friendship, or does he have hidden motives of his own?"