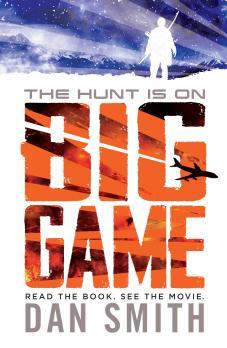 Smith, Dan. Big Game
24 February 2015 by Chicken House Ltd
Copy provided by
Young Adult Books Central and Reviewed there
Oskari lives in a small town in Finland where boys are sent on a trial on the eve of their 13th birthdays. They are sent into the wilderness with an antique bow, and whatever game they manage to bring home presages what their future will be. Oskari's father was an accomplished hunter, but Oskari himself is so weak he couldn't even draw the boy. Nonetheless, he is taken out into the wilderness with his bow and an ATV. He manages to damage the SUV and injure himself right away, but he also comes across an odd, metal pod in the forest that ends up containing the president of the US! Bill (as he wants to be called) thinks that something must have malfunctioned and that his people will be there for him soon, but Oskari has seen men talking and knows that the president is in grave danger due to a plot by members of his secret service. The two must survive not only the elements, but the men who are attempting to kill them. Oskari obviously will not be able to complete his mission, but is the President a worthy "trophy" to bring home?
Strengths
: Outdoor adventure/survival books are perennially popular, and this has the added bonus of snow and an exotic, wintery setting. The president is just clueless enough that Oskari looks like an expert, and the two work well together. The plot against the president is well explained and plausible. Oskari's father's lack of faith in his abilities seemed realistic as well.
Weaknesses
: Only available in paperback. Since there is a movie coming out, I know a lot of my students will be asking for this, so I wish it came in a hardcover edition.
What I really think
: While there were some things that had me scratching my head (really? They would send a small and weak boy out into the wilderness to fight wild animals with a bow he can't draw?), this was an interesting enough adventure story. Saving the president? Why not.