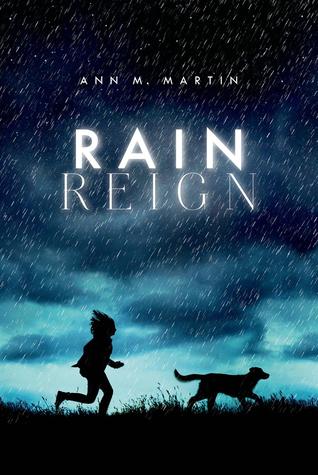 Martin, Ann M.
Rain Reign
October 7th 2014 by Feiwel & Friends
Nominated for the Cybils by
Deb Nance
Rose is very fond of her dog, Rain, whom her father found abandoned behind a bar one night. Unfortunately, her father is often angry at her and at the dog, and during a big storm, he lets Rain out of the house without his collar on. Rose tries very hard to find the dog, and when she turns up in a shelter with a microchip, Rose thinks that the right thing to do is to find the dog's rightful owners even though she loves Rain. Add to this the fact that Rose is on the autism spectrum and is obsessed with rules, numbers and homophones, and her father doesn't deal with this well while her Uncle Weldon is more understanding, and that adds a layer of complication to the story.
Strengths
: This is a very atmospheric book-- the writing really puts the reader inside Rose's head. Rose's aide at school is explained very well, and students who have experience with students like Rose in their classes might be enlightened by this.
Weaknesses
: There are a lot of books now with characters on the autism spectrum, and some hold up a little better as interesting stories. While this is a good character study, not a lot happens in the book, and the style makes the book a bit annoying to read.