There is no reason that nonfiction has to be boring. I've looked into most of the titles in these series and purchased the vast majority. I've also READ them, and they really are fun. We forget how much students don't know about the history of every day objects. Since these are not trade books, they tend to be a bit pricey, but if I look at the number of circulations each book has, they are well worth it!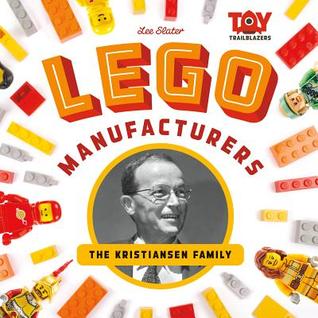 Checkerboard Biography Library: Toy Trailblazers
Slater, Lee
Barbie Developer Ruth Handler
Board Game Builder Milton Bradley
Crayola Creators Edward Binney and C. Harold Smith
LEGO manufacturers : the Kristiansen family
Play-Doh Pioneer Joseph McVicker
Slinky Innovators The James Family
Pilot: Brands We Know. Bellweather Media
Apple
Coca-Cola
Crayola
Hersheys
McDonald's
Nike
Target
Checkboard Library: Food Dudes
Ben & Jerry : ice cream manufacturers
Clarence Birdseye : frozen food innovator
The Kellogg family : breakfast cereal pioneers
The Mars family : M&M Mars candy makers
Milton Hershey : Hershey's chocolate creator
Ray Kroc : McDonald's restaurants builder
Robert Cade : Gatorade inventor
William Wrigley Jr. : Wrigley's Chewing Gum founder
Various authors
The chocolate chip cookie queen : Ruth Wakefield and her yummy invention
by
The coolest inventor : Willis Haviland Carrier and his air conditioner
Microwave man : Percy Spencer and his sizzling invention
Scuba man : Jacques Cousteau and his amazing underwater invention
The woman who invented windshield wipers : Mary Anderson and her wonderful invention
Scholastic: You Wouldn't Want to Live Without...