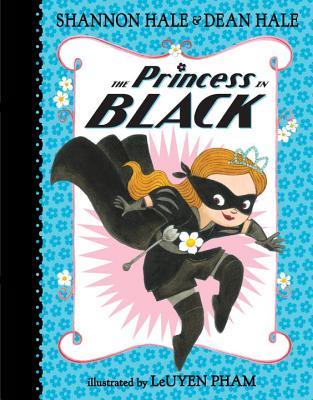 Hale, Shannon and Dean, Pham, LeUyen (Illustrations) The Princess in Black.
October 14th 2014 by Candlewick Press
Princess Magnolia is pink and dainty, but while she is having the nosy Duchess Wigtower over for hot chocolate, she gets a monster alarm and has to run out to a neighboring field to save a herd of goats from being eaten.Duff, the goat herder, is so impressed with her that he fashions a costume for himself as the Goat Avenger, and waits for the next time that the monsters forget about the mighty princess and try to eat his goats.
Strengths: Very delightful; if this had been around when my daughters were young, we would have read it to pieces.
Weaknesses: An EARLY chapter book; I don't know that I can justify buying it, even though I really, really want to!
Lucke, Deb.
The Lunch Witch
March 17th 2015 by Papercutz
Preview copy received from the publisher
Grunhilda's business goes under when no one wants to buy magic potions anymore, and she gets fired from her job at the Salem Witch Museum after an altercation with her boss, so she applies to be a lunch lady at a local elementary school. Rumors circulate when the children talk about her horrible cooking, but she manages to elude detection. The entire book will be 180 pages, but the preview edition only covers the first 6 chapters. The illustrations are very dark and creepy, and I can imagine that this would be very popular with readers who have devoured
The Lunch Lady
cartoons and want to move on to something darker.
That said, I still don't understand why cafeteria food gets such a bad rap. All my parents can do is complain about the food at their retirement home, but if someone cooked my meals for me, I wouldn't be overly particular!