I think I speak for all school librarians when I say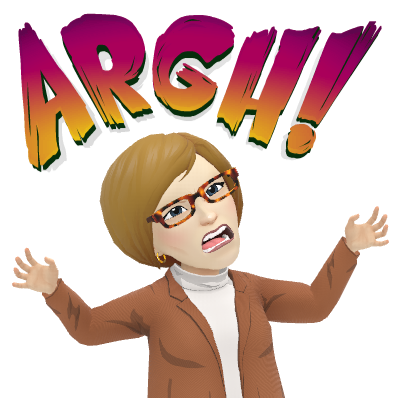 Last night, I was sort of wishing for year round school. I'm sure at some point inventory would need to be done, things would need to be cleaned, and students would need to be hunted down for overdue books, but the idea of not packing everything away for ten weeks has its moments!
I get very irritated, especially about personal responsibility. As in "I'm sorry that you might not go to Pool Day because you haven't been able to find your book that was due in October, but since I have tried to contact your home to no avail, and I've been checking with you every two weeks to make sure you have a book to read since you can't check anything out, you need to finally acknowledge the fact that you left your library book on the floor in the hallway and now you have to pay for it." Yes, I understand that children have other circumstances going on, but when a mother repeatedly lies to me that a book was paid for and claims she just never got the receipt... no patience with child who left book in parking lot in the rain, especially since I've kept it in a baggie for almost two years as evidence.
Anyone else not sleep at night because the list of all the children with overdues keeps running through your brain?
Got rug burn on my knees shelf reading, and may only wear jeans for the rest of the year, especially since I will be literally rolling on the floor for the next two days doing inventory, with brief interludes of following children about to retrieve books FROM THEIR LOCKERS.
Breaks will also consist of gluing books back together and replacing mylar covers. This helps me stretch, although nothing prevents the arm and shoulder strain of scanning 12,000 books.
On the bright side, weeding is getting easier. Every year, I save the boxes that new books come in and try to fill them with weeded books to keep the collection in check!
Sort of want to live tweet my inventory, with pictures of satisfying things like all of the Rick Riordan books back on the shelf, but... not going to happen any more than stretching fishing line along the ceiling and having a flock of stuffed flying monkeys that I can release when a student with overdues comes in and wants to borrow a Chrome book.
Be strong, fellow librarians!