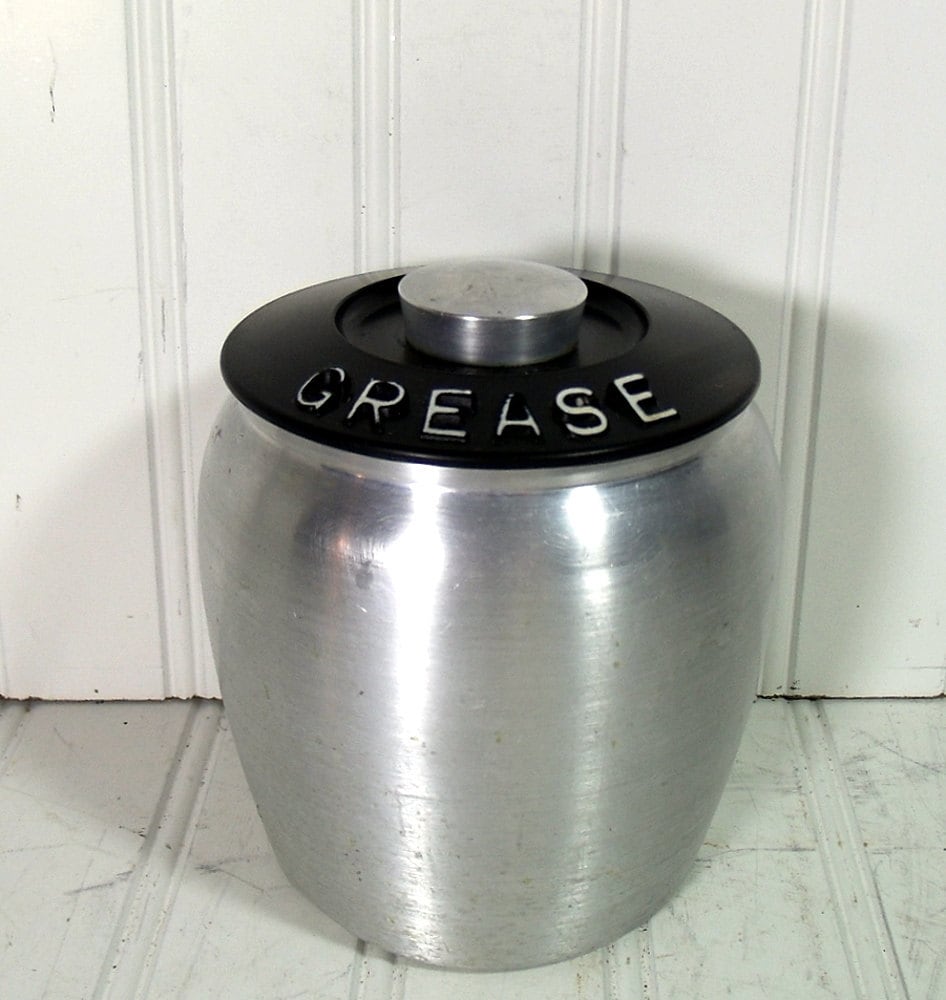 My parents, who are both 80, have moved into an assisted living facility. Their house (not the one in which I grew up) has sold, and this weekend there is an auction of the furniture and things that they didn't take with them.
My daughter and I stopped by the house last night to check on some things. It was hard for her, because it was the only house of theirs that she had ever known. When you are 16, you don't quite grasp that it's not the places you really miss, it's the person you were when you spent time in those places.
It was a long week. Every 6th grader in the building visited the library on Tuesday, every seventh grader on Wednesday, and ONLY half the 8th grade yesterday. There were cross country practices and curriculum nights and working out details with parents, and very little reading. I am weary but have persevered.
What pushed me over the edge, what made me cry, what made me hunt through the garbage like a crazy woman, was my mother's grease container. I think it's been thrown away. It was in the fridge, probably with grease still in it. I don't need it, but I wanted that grease container. Grief is a crazy thing that manifests itself in very odd ways.
On the bright side, on the way back home from my parents' house, I quoted a poem that I wrote in about 1986 to my daughter. She hates poetry, but later that evening, she asked me to write it out for her, and even came downstairs later to tell me what a good poem she thought it was. So, here is my poem for Friday:
Something of my soul
is scattered in the corners
of a hundred different rooms,
impressed in peels of paint--
the cracks that crossed
the walls I watched
awaiting some strange wish
that would not come
for days I cannot count.
And still some spark
is clinging to the ceiling
like a cobweb
spun by some incessant spider,
forbidding the forgetting
of the fact
that I was
there.